Why wrote in the collaboratin;coraboration and title?
【Key wards】
-Bee
-snow :wasser
-value enharance
-culture
-tree:sunshine or light
We chose safe means for all human animal,wild bird,and plant ecocystems to solve global social problems.
There are 1.5 billion human English speaking languages,regional English and words that make sense in the industry.
Beautyful harmony:win-win-win-win-win-win
I choose locations are Japan(Kyoto,Gihu,Tokyo,Hokkaido,Mie,Wakayama),Singapore,Germany and U,K and U,S and Czech Republic.
I writing by English and Germany.
There are three things we need to do right away in Japan.
We preserve endangered species and finally fulfill your and my long-cherished dream.
1-We conduct a young tree:plant a sapling.
2-I'm glad we helped increase the bee. Ich bin forh,dass wir die Bienen vermehrt haben.
3-Do not use chemical pesticides.
Er wurde in den Vereiuigten Staaten en tdeckt,als vor 40-60 Jahren 0.1mm dicke schicht entdeckt wurde.Und heute morgen haben wir versprochen,uns in zukunftzu treffen.
Die eiserne kuppel der Antarktis wird nicht mehr zerkleinert.Schnee,Eisen und unsere Erinnerungen werden ewing dauern.
Quantenenergie kann durch 0.1mm Flüssigkeit und 0.06mm Dicke fließen,um die Zellen des Baumes zu öffnen und zuschließen,wir hoffen also,dass es schön wird.Vielen Dank für Ihre kontaktaufnanma.
Vielen Dank.
Today,I bought egg and Quince,canola flower in yaoyasan.
今日は、八百屋さんでたまごと花梨と菜の花を私は買いました。
初めてのことをチャレンジしました。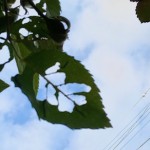 蝶の赤ちゃんもたくさんいて、明日も誕生日です。
Nice to meet you.
Your message of word has given further motivation and hope to those of us who work with you.
We hope you continue to be happy.